Save Time by using Auto-Populating Email Templates
As a Real Estate Transaction Coordinator or Assistant do you spend hours writing the same email again and again? You may already have templates created for those repetitive emails but does your template automatically fill-in the buyer, seller, property address, escrow number and other transaction attributes?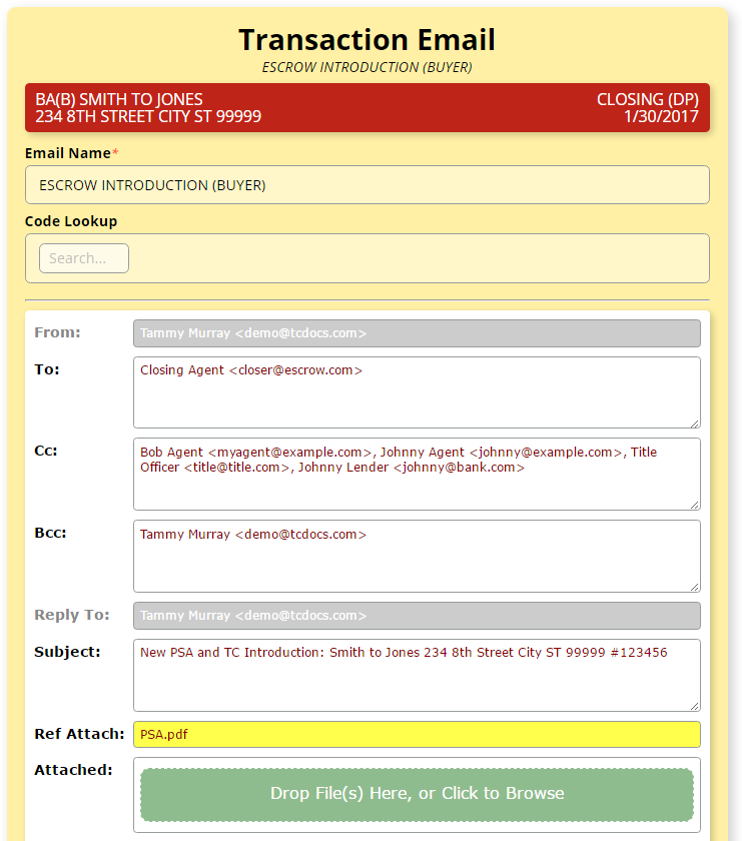 Well this is where tcDocs can help save you time by having all the information populate automatically using email templates within transactions. You never send the email to the wrong Real Estate Broker because their address as well as those of the other transaction participants are automatically added. This is a huge time saver for the Real Estate Assistant and Transaction Coordinator. Also, escrow appreciates their escrow number being included in the subject line because they also save time by quickly locating the file in their system.
If you would like to give tcDocs a go then please contact us for your free 14-day trial.