Features
Versatile | Adaptable | Customizable | Scalable
Task Management
Generate unique task lists for each of your agents and/or offices and import them directly into your transactions. Link tasks to other tasks, and watch due dates calculate automatically based on mutual acceptance and closing dates.
Status On Demand
You and your agents will always know the state of transactions as tcDocs makes it easy to distribute the status of each transaction with the press of a button. Which transactions and when, the application's flexibility lets you decide.
Email Templates
Get those introduction emails out to the buyers, sellers and escrow immediately with tcDocs' built-in email templates. Hundreds of transaction codes are available for you to build the perfect email suite, and are HTML friendly!
Transaction Texting
Need to ask your agent a quick question regarding a transaction? Well there's no need to break your concentration by trying to find your phone then their contact — just text 'em using tcDocs. Pretty nifty, eh?
Overview Video
Be sure to check out our overview video as we are adding new features all the time!
About
Transaction Coordination Software developed by a Transaction Coordinator
tcDocs is built on the idea that an application should not be everything to everyone. In this respect tcDocs does only one thing – Real Estate Transaction Coordination! It is an application conceived by a Professional Transaction Coordinator who was formerly a Real Estate Broker with nearly two decades of experience. Her expert methodology for monitoring transactions is brought to life digitally by way of this application and as you will see will help ensure a deadline or milestone will never go unchecked!

Whether you're an independent Transaction Coordinator working on 5 to 10 transactions a month or you're in a real estate office handling hundreds of transactions, tcDocs is the right tool for the job.
The software is intuitive enough to train a new Transaction Coordinator from the first day on the job.
Testimonials
Read what people are saying about tcDocs
PRICING
Multi-license discounts are available
14-Day Trial
Unlimited Transactions
Upgrades Included
Full Suite Access
Access to Facebook Users Group
MONTHLY
Unlimited Transactions
Upgrades Included
Full Suite Access
Access to Facebook Users Group
Full Suite Training
Multi-License Discount
Annual Payment Discount
Our Team
Here to Help you Succeed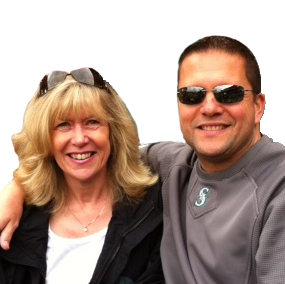 Sharon & Bruce Senger
Professional Transaction Coordinator
meets Web Developer
Sharon & Bruce have combined their passions for real estate and web development into a robust application to organize, consolidate and streamline your Transaction Coordination workflow.
Contact
Sign Up for your Free 14-Day Trial Today!