Listing & Transaction Interactions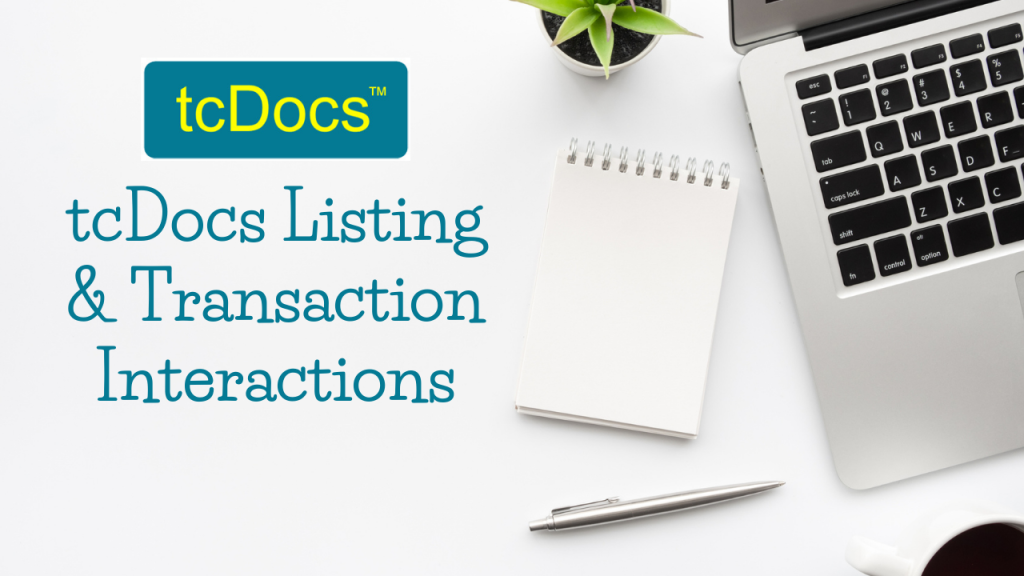 Using tcDocs gives you the ability to quickly change your Listing to a Transaction, saving data entry time and ensuring accuracy!
Adding a listing to tcDocs allows you to convert it to a transaction once your Agent receives an accepted purchase and sale contract.  All the data you have entered into a listing will automatically transfer to the transaction.  The work then continues inside the transaction.  When the transaction closes, tcDocs will close your listing as well.
If a transaction cancels, the status of the listing will automatically change back to Active.
The listing and transaction interaction is just another way tcDocs empowers you to manage transactions efficiently while providing value to your clients.
If you would like to find out more then please sign up for your Free 14-Day Trial – No Credit Card required!