How to Use Phases & Agent Filtering In tcDocs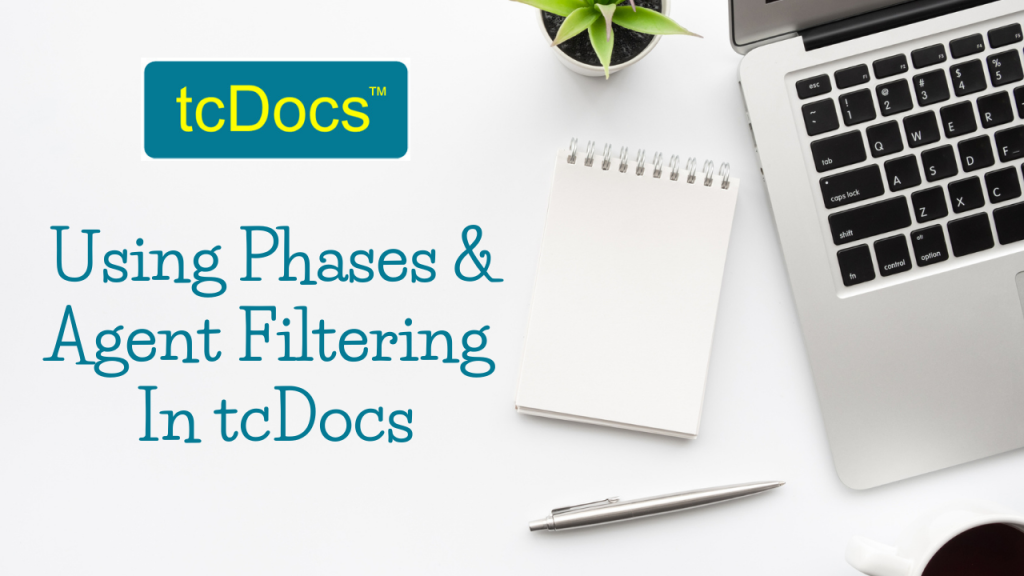 Learn how Phases & Agent Filtering can help you monitor your Real Estate Transaction details within tcDocs.
When managing multiple transactions, sometimes you want to see which transactions are waiting for loan commitment or sometimes you want to quickly view transactions by agent.  Your agents can be assigned a color, you can even pick a specific color code to match their branding.  With tcDocs, phases and agent filtering allows you to customize your filters and quickly identify specific transactions by color.  This enables you to get the information you need when you need it!
This is just another way tcDocs empowers you to manage transactions with efficiency and provide value to your clients.
If you would like to find out more then please sign up for your Free 14-Day Trial – No Credit Card required!