How To Add Associates to tcDocs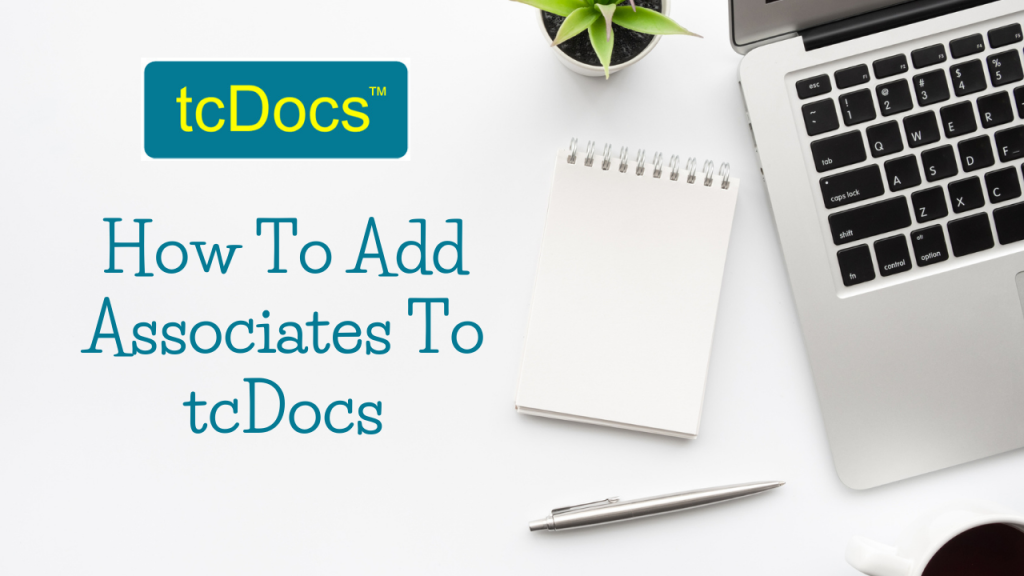 Adding your Agents and other Associates to tcDocs ensures everyone associated with the transaction is kept updated on important information.
Keeping all parties updated on the timelines and tasks is one of the main roles of a Transaction Coordinator. tcDocs allows you to enter all parties within the transaction to your database.
Once entered into tcDocs the contact information for your clients, and preferred vendors from Escrow to Home Inspection will be available for any future transactions.
Sign up for your Free 14-Day Trial – No Credit Card required!